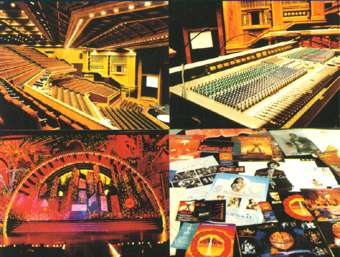 The KAD Theatre in Chiang Mai:

KAD Theatres in Chiang Mai, northern Thailand, are the major feature of the KAD Performing Arts Centre. They are interconnected with the KAD Suan Kaew Shopping Centre and the Lotus Hotal Pang Suan Kaew. The KAD Centre will serve as a venue for a variety of cultural activitites, as well as for accredited training in The Performing Arts. With its long history and rich culture, Chiang Mai is a perfect location for this unique international theatre enterprise.

KAD Theatre has been designed with the lastest in equipment and facilities which meet the international standards required for full-scale productions from Broadway, West End, Australia and major theatre countries around the world.

The KAD Theatre can seat an audience of 1,550.
| | |
| --- | --- |
| [ Technical Info for the KAD Theatre ] Click Here | : Lighting , Sound , Fabric , Counterweight Systems. |
KAD ART Main menu please Click Here.
Copyright (c) 2000. All rights reserved by KAD ART Co.,Ltd.